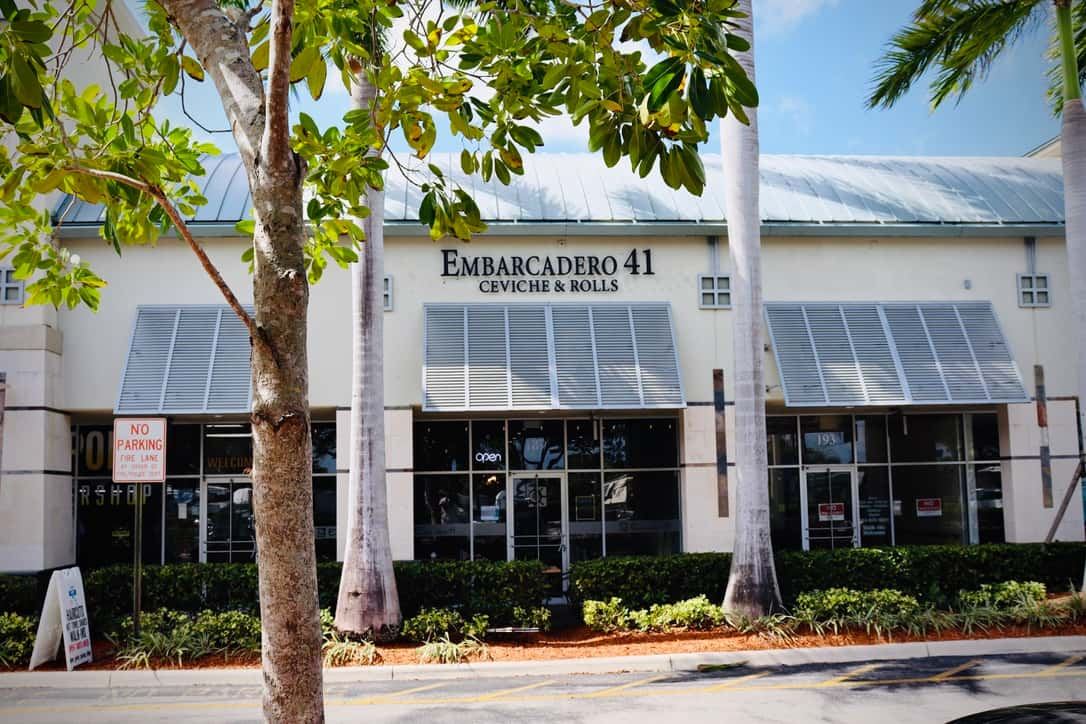 Peruvian Gastronomy
Welcome to Embarcadero 41
Why us?
We are peruvian
Passion for gastronomy
A triplet of ceviches is the best way to taste all that Embarcadero 41 has to offer. Rocoto pepper, aji Amarillo and the traditional ceviche with lime juice, cilantro and fresh onions make up this trio.
Peruvian fusion
In the Appetizer section, the Octopus Anticuchero is marinated in panko chili pepper sauce and served alongside sautéed puffed corn and golden potatoes.
Leche de tigre
In Peru, "Leche de Tigre" is referred to as the marinade that cooks the seafood in ceviche. It's a blend of all great things: Fresh fish, lime juice, pepper, cilantro. The list can go on forever. Enjoy our "Leche de Tigre E41"